It can only be original once and this one, though not museum perfect, is coming together very nicely.
| | | | |
| --- | --- | --- | --- |
| Now Rare Tub Panel | Bare Bones | Refreshed Components | The Look We Love! |
How about a ride in Ireland!
If you have ever considered motorcycle touring in another country take a look at Irish Motorcycle Adventures .
The owner, Stephen Tate, contacted us and while we have not had an opportunity to try out an Irish motorcycle tour his offerings look good.
Ireland is a land of beautiful scenery and excellent beer, and for those with a foreign language handicap, they will understand what you are saying if you ask for one.
If you decide to give this adventure a try let us know your thoughts about it. Your webmaster wishes he could be the first of us to go!
Recent Restoration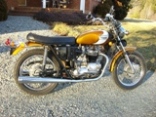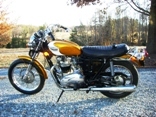 Here is Richard "Gatornapper" Hanes' just completed restoration of his now beautiful 1972 Triumph Bonneville T120V.
Richard has taken a few initial rides and reports that the bike is a true success. Well done, Richard.
VBMC Campout!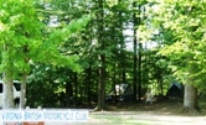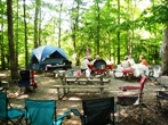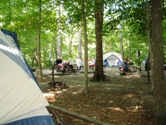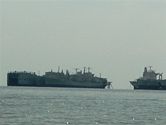 The VBMC campout at Chippokes Plantation State Park was excellent, as always.
Fine weather, good food and excellent fellowship. Cherokee contributed photos of the "Ghost Fleet", one of which appears above.
Potowmack 2010 Summer Social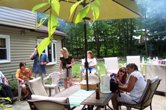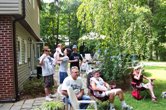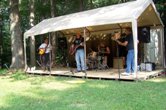 The VBMC folks do it right! Linda Wiseman, President of the Potowmack River Chapter, reports that there was excellent food, fellowship, laughter and balmy weather.
Attendees were allowed (but not required) to sing for their supper.
A cool restoration... in every sense of the word.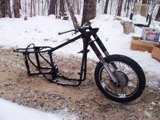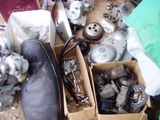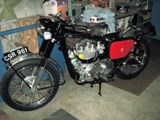 The latest to rise from the ashes & soon to leave the workbench of Maine member & pre-unit Brit. restorer Brian Bayliss.
This 1961 G12CSR Matchless has undergone an 18 month ground up restoration & will soon be winning prizes & chasing Goldies once again.
From the 2009 Camp-out at Chippokes Plantation State Park:
Chippokes Plantation State Park turned out to be a very popular place to hold the 2009 annual VBMC campout. The combination of a quiet, rural setting in close proximity to excellent points of interest is very rare. Everyone enjoyed the on-site plantation mansion and farm artifacts. A special hats-off for the outstanding work being done by the professional archaeologists at Jamestown National Park. From all the member opinions heard it seems likely that Chippokes will be selected for the event again next year. Join us if you can!
You gotta love adventure!
Our VBMCer Don Channing and riding buddy Ray hit the Smokies.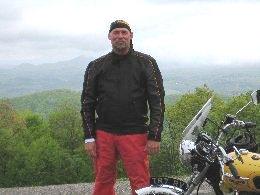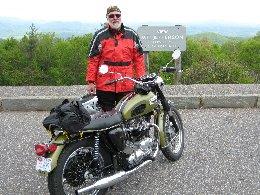 You missed a good one, even though we had fog, rain, and hail with sunshine in between.
220 miles through NC. TN, and VA along the Blue Ridge Mts. Ran "The Snake" in TN on highway 421, they bill this as
"One Valley, Three Mountains, and 489 Curves", fortunately this was run during one of the sunny periods for it was challenging enough on dry pavement!
The Triumphs we rode are both tuned and maintained by this intrepid writer (not intrepid rider) and performed flawlessly if I do say so myself.
My riding buddy Ray will bring testimony of my mechanical and riding ability to TCH.
We look forward to the event and seeing you all.

Some pics from the official unofficial NoVA New Years Day ride:

Kara wrote... Rob and I met everyone (Jim, Angel, Tom Fraser, Tom Lacey, and John) down at the Purcellville Marketplace (aka the center of the universe). It was cold. We did not go on the ride to the Mexican place in Berryville which was not open anyway, but we did end up at Jim and Angel's later for some New Years beans. It was a good time for everyone except Tom Lacey.

Quote of the year:
"I've never had a problem with [carburetor] float level, unless it was too low or too high."
- Mark Butler, Professional Mechanic